The Services to Keep You Safe
From inside the home to the outside world, CoLiant Solutions has you covered.
CoLiant Solutions provides a complete range of high quality deployment and infrastructure-based service, encompassing CCTV, security, voice/data/video cabling, network/PC, AV and server deployment. We combine cabling and deployment into a single function for our customers to leverage cost savings and efficiencies for new installations, upgrades and MAC work. This process allows a single source for voice, video and data infrastructure and deployment requirements.
Through our innovative business model, we utilize over 200 international, national, regional and local affiliates. Our network of more than 4000 technicians includes certified installers for Bosch, Verint, Berktek, Ortronics and Panduit, as well as certified BICSI resources.
Specialties include CCTV, security equipment and installation services, network and peripheral deployments and support, fire and burg, PC/Server, POS, ATM deployment, electrical engineers/electricians, carpenters, general contractors and CAD specialists.
We design the best system based on your requirements and objectives.
"Get better quotes about the actual service here"
Name
Someone from Walmart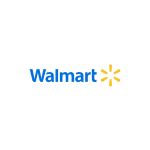 Don't Know What Service You Need?
Let us help!